At Master, our specialists have done a great job: strong LED light, direct and indirect. For a perfect setting both types of light can be switched and dimmed separately. In the handpolished stainless steel version, the structure reduced to the essential is particularly beautiful. The Ocular technology ensures absolute glare-free light at the workplace.
Materials
stainless steel
Energy class
Suitable for bulbs of energy efficiency class B to C
Technical specifications
max 2 x 12V 50W
GY 6,35
100W / 2400 Im
height 1920 mm x width 172 mm
profile 20 x 10 mm
weight 13 kg
dimmer in the supply line
Further information
Hints and further possibilities for dimming can be found in the PDF.
Projects of the lighting family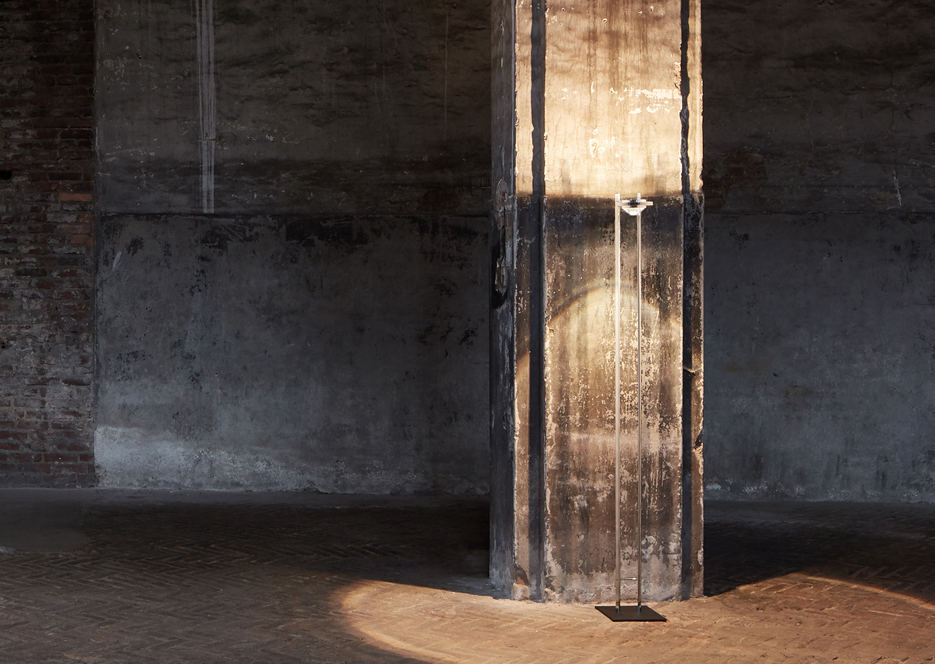 Founder and technology center, Solingen
Floor lamp equipped with Ocular technology.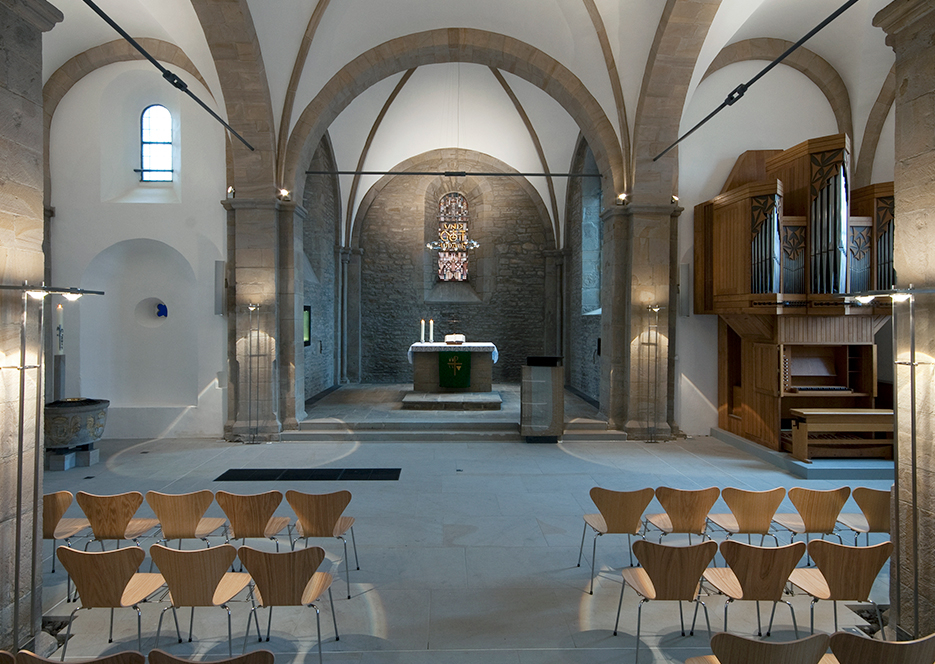 St. Dionysius, Dortmund-Kirchderne
Centuries-old past shines in a special light.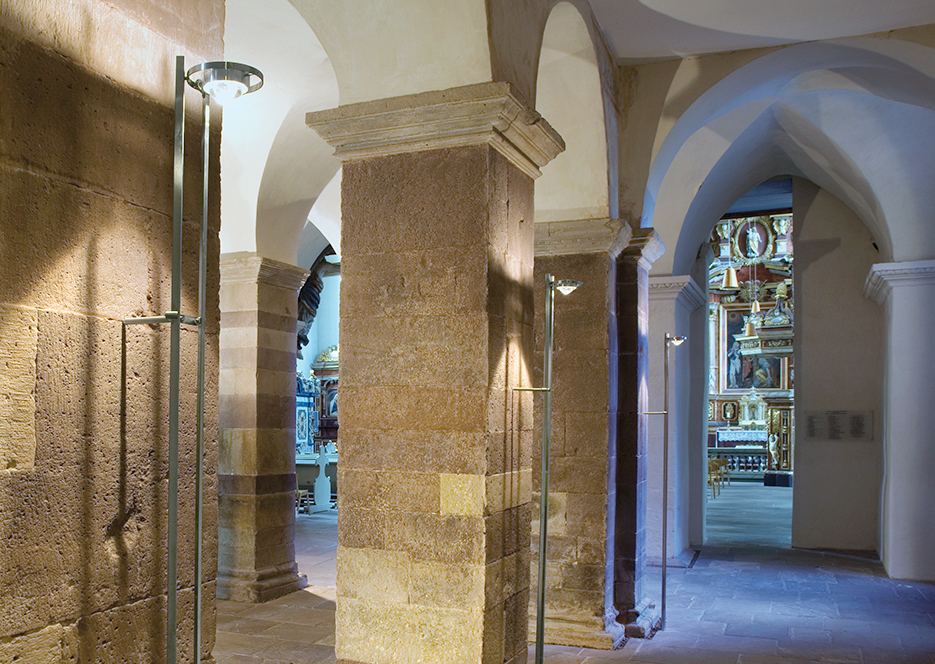 Corvey Monastery, Höxter
Master for a special monument.