Maylily
Quite literally a balancing act – an interplay between finest handicraft and exclusive design.
Mouth-blown glasses produced by the manufactory 'von Poschinger' shine out with dimmable LED or by candle light in magnificent colours.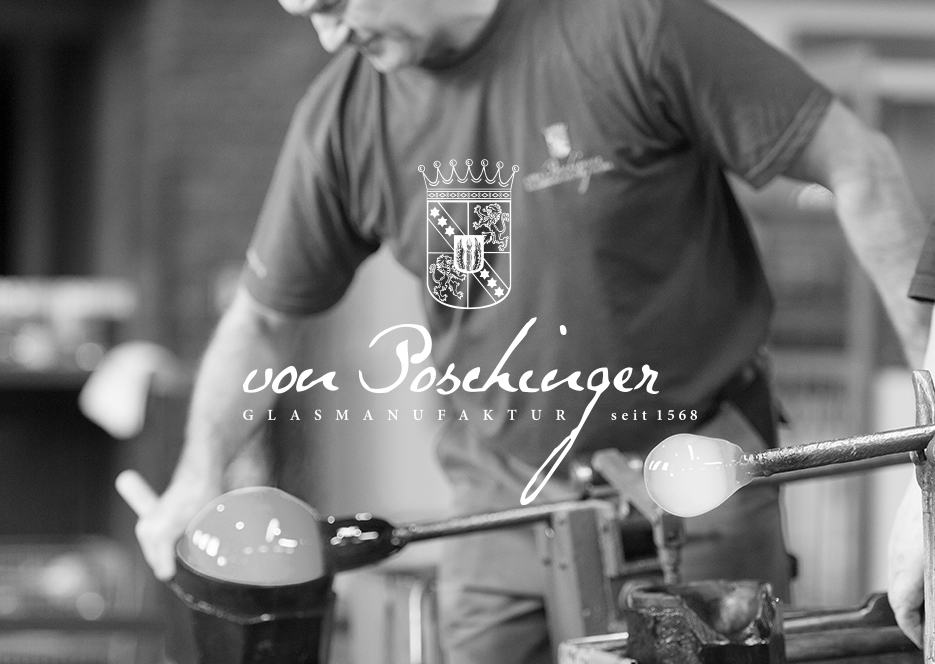 Fire up about glass
Freiherr von Poschinger Glasmanufaktur is a traditional glass manufacturing company now in the 15th generation of family ownership. That makes it the oldest family owned company in the world. Here at the glassworks in Bavaria the products are still completely handmade: in manual glass blowing and finishing processes. The glass makers at the furnace have to perform heavy physical labour; yet they also need vast experience and a feel for the material to create a collection such as Glass Moons. Each of the spheres is unique, and the minor variations are further proof that these products have been made by hand.
The table lights designed for the Licht im Raum Collection by Daniel and Ben Klages are produced in the company´s own manufactory. At the IMM Cologne 2020 they will be presented to the public for the first time.