Ocular
The original. Ocular started a new lighting trend in the mid-1990s that remains strong today. It is a lighting system with an innovative lens system that has visible lighting technology modules. It delivers glare-free direct and indirect lighting with a dimmer function to provide outstanding light quality. This system has been copied on many occasions. But Ocular is the original. That's why we keep on reinventing it.
Our creative design team has enabled us to develop a brilliant lighting module for diverse applications that is always at the cutting edge of lighting technology. LED technology is the perfect partner for Ocular. We collaborate closely with world market leader Citizen Electronics of Japan on the technology. The result of our partnership is brilliant light with a perfect dimmer function and a very long lifespan.
The luminaire is manufactured almost entirely at our factory in Solingen. It is the Licht im Raum flagship product. We have the production capability to configure Ocular in practically any shape or size.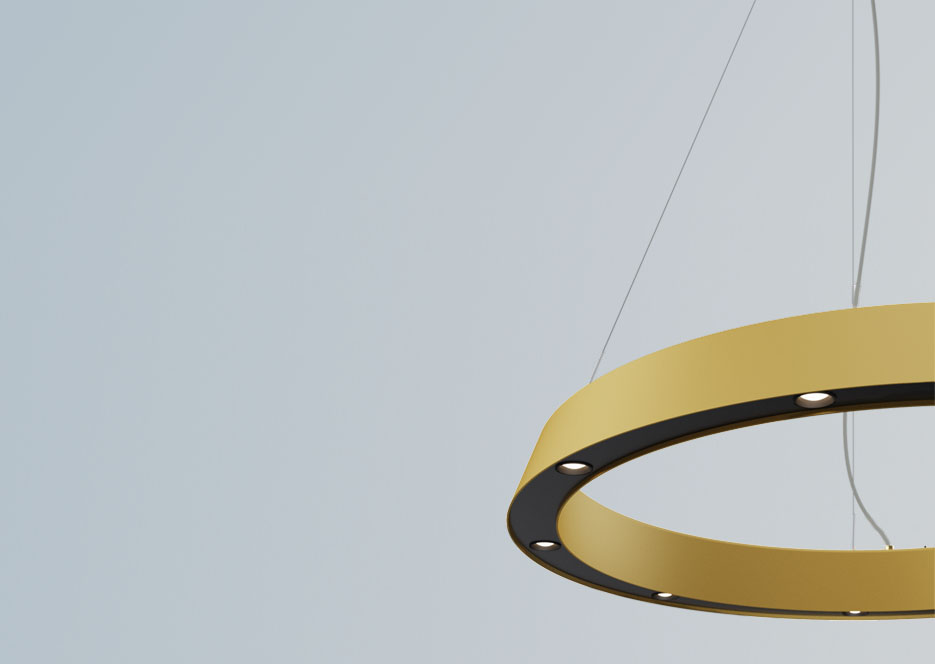 The heart of the lamp
Ocular is representative of the collective expertise of our lighting engineers. In fact, it's essential that they work together because despite being a high-tech product, Ocular is assembled entirely by hand. For example, they have to unite two different types of light (direct and indirect) in one single luminaire. And hide all the cables behind a very streamlined design. This is delicate work that is only possible with special tools manufactured by us. The development process is where all the hard work takes place for the lens, which is the centrepiece of the luminaire. Our design team invested a lot of time in developing the perfect lens. It's almost a science. We can tell you this much, though: we use genuine glass, aspherical ground projector lenses made in Germany. Depending on the application, transparent, matte and textured lenses are used. The result is always illuminating.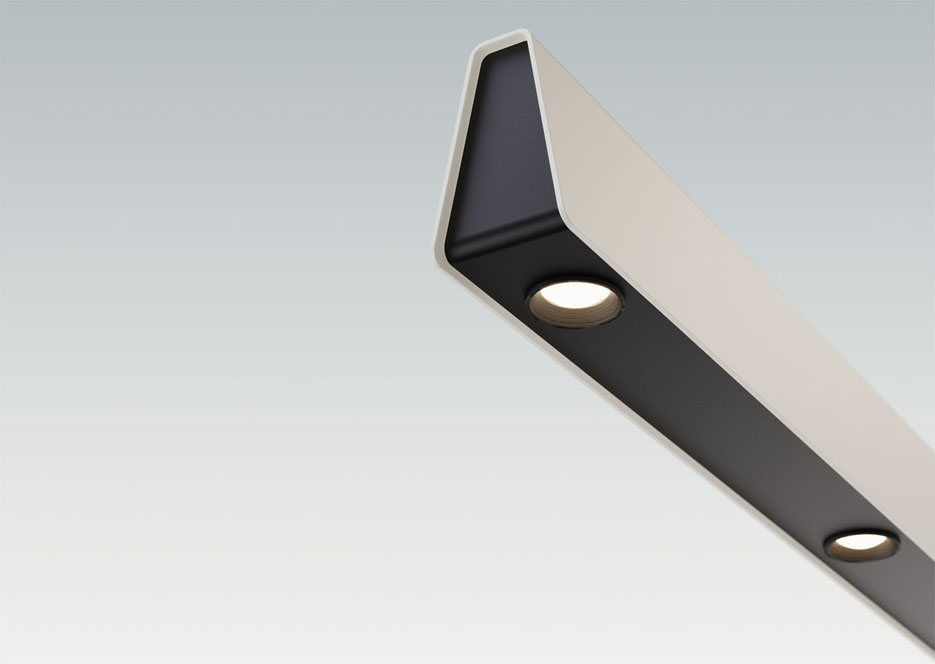 Utility model protection
When it was launched in 1996 Ocular was a genuine market innovation – both in terms of its technology and its appearance. That's why the German Trademark and Patent Office gave it utility model protection. Nevertheless, many companies have copied our idea. You could say that's also a form of tribute.
Ocular can be used in practically any upmarket residential or commercial property. Home owners love it because it is available in a wide range of models with many different surface finishes and colours. They also see and feel the superb quality of manufacture, and appreciate the timeless beauty of these warm, glare-free luminaires – also with LED technology.
The same naturally applies to project applications, where architects and planners have even more opportunities available to them as the result of a system that can be adapted to any interior and individually extended upon request – for offices and showrooms, for example – or theatres, museums and churches. The Ocular system particularly demonstrates its strengths in listed buildings, where unobtrusive lighting is a must, and it is widely appreciated by experts for that.
Projects of the lighting family