Dione
Moving re-design
We have completely re¬interpreted our 1960s original to transform Dione into an absolutely stunning, modern luminaire. The previous inflexible construction has been changed into a gimballed luminaire. Nothing comparable had ever existed before – neither the kinetic principle, the manufacturing mode nor the illuminants. The finished result is a charming and very independent light object in a range of sizes and versions. Equipped with LED ¬Filamen technology, this luminaire is absolutely state of the art. The lamp hasn't only made its way into the present, but into the future. It's a dynamic light object for grand interior spaces.
Available in brushed or hand¬polished stainless steel and copper finishes. Dione is available in two standard sizes. Special sizes are manufactured on demand.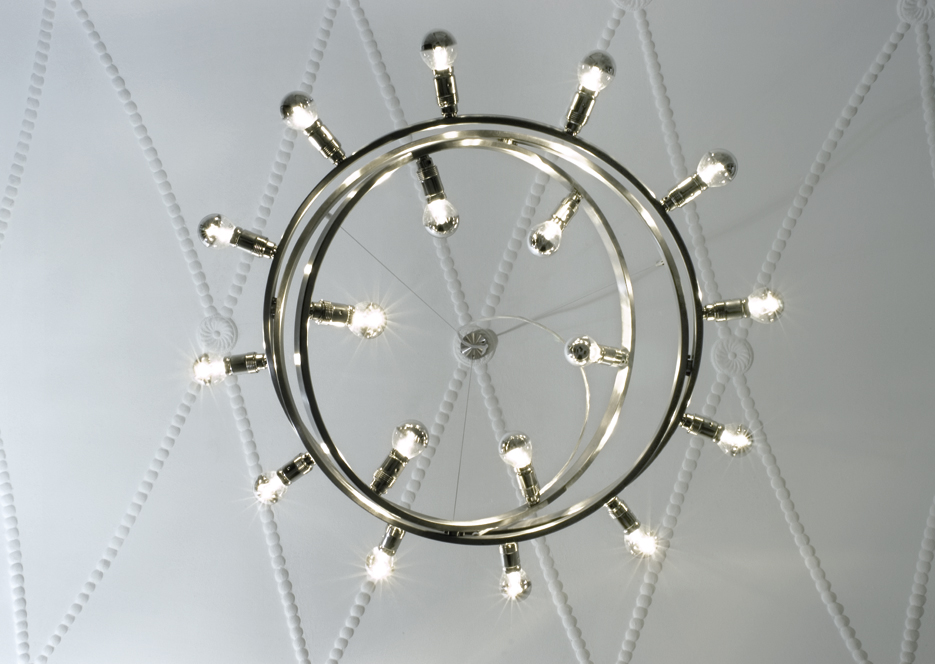 Discover our Dione collection in brushed oder polished stainless steel and in copper.