Stilio
We have reinvented the chandelier by integrating festive lighting into a system concept. The system is based on the very simple principle of the basic elements being strung together like a pearl necklace. The sophisticated glass rod arrangement is designed to provide an enchanting light play. The design also ensures glare-free light from every vantage point. We have now created an entire series of Stilio luminaires. It creates the perfect bridge between classic design and modern lighting technology.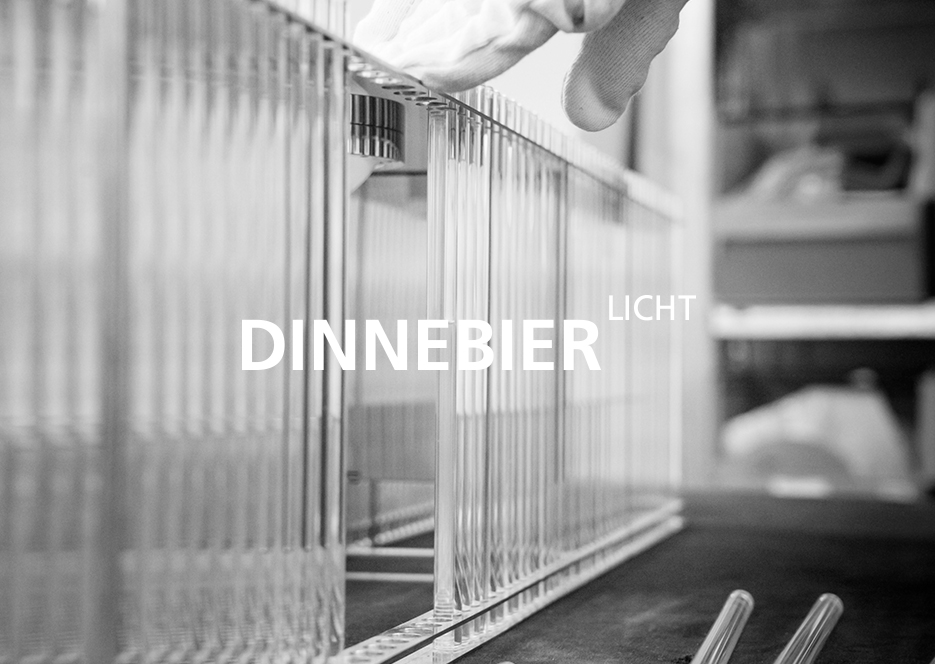 Brilliant style
How is it possible to create constantly changing and fascinating light? The secret lies in the glass rods. On the one hand, because of the material itself. We only use high quality laboratory glass that is melted at each end for aesthetic reasons. On the other, because of the sophisticated arrangement of the glass rods because it allows the luminaire to emit the brilliant light without any glare whatsoever. We use around 25 glass rods for one basic element. A large Stilio Uno chandelier thus incorporates a good hundred solid glass rods.
Stilio is the perfect choice for any building that requires prestigious lighting, such as upmarket homes, hotels and restaurants. Often these buildings are international gourmet restaurants which install Stilio as an expression of their exclusive style. This luminaire creates an inviting atmosphere in both traditional and modern environments – as chandelier, wall-mounted or table lamp. In addition to the standard sizes, Stilio is also available in special sizes which are ideal for generously dimensioned entrance halls or stairways.
Projects of the lighting family