White Moons
Architects and builders sometimes yearn for a lighting object that will allow them to create a work of art. White Moons is that lighting object. The wall lamp version of White Moons has an almost poetic appearance – uniquely charismatic and configurable in many different ways. As a suspended luminaire it transforms a simple table into a banquet table with fascinating, warm light.
Each porcelain sphere making up the lamp has two openings to provide glare-free direct and indirect light. The special feature of adjustable elements gives this lighting design object a very dynamic appearance. This combination of system concept with high quality porcelain is completely innovative. It was developed in close collaboration with the Fürstenberg porcelain manufacturing company.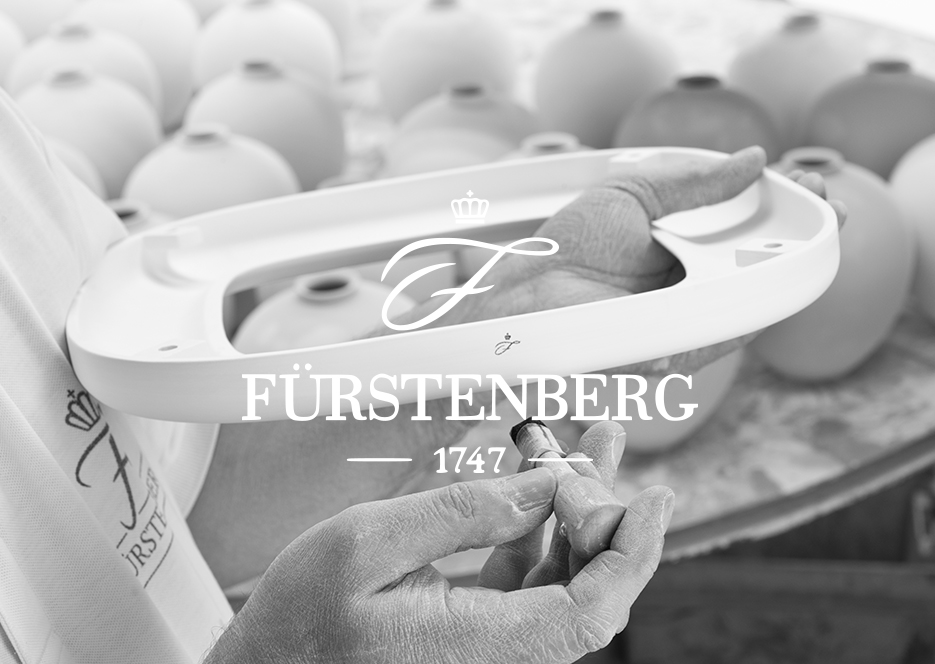 Interstellar light
Fürstenberg has been manufacturing high quality porcelain products since 1747 – and on occasions it collaborates with selected partners such as Licht im Raum.To create the porcelain spheres the slurry is first filled into a mould and then poured out again 30 minutes later. At that stage it hasn't hardened completely, so it can be processed to smooth out minor flaws. Then it has to dry completely before it is glazed by a professional. Each one is stamped with the logo as an expression of perfect craftsmanship.It took a while to establish the perfect porcelain thickness for the spheres, but the effort was well worthwhile because now the spheres glow in a wonderful warm colour when the light is switched on.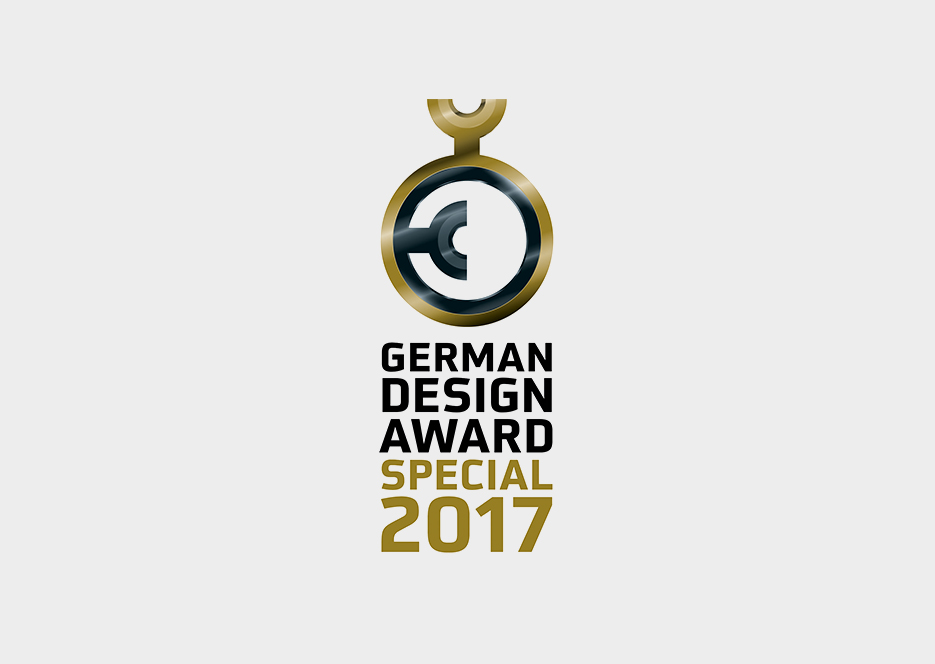 German Design Award Special 2017
Our White Moons collection has received many awards. There were three in 2016: the "Architecture + Technology Innovation Award", the "miaw 2016" (the famous Muuuz International Awards for design and architecture), and the White Moons 3x3 wall lamp was also nominated as the "Manufactured Product of the Year". This is something we are particularly pleased about because this is an award that only goes to recognised top international products. There was another award in 2017. And in 2019 we were paid a special tribute when the Wilhelm Wagenfeld Foundation selected our White Moons wall lamp for an exhibition celebrating the 100th anniversary of Bauhaus – as a contemporary counterpart to Wagenfeld's organic shapes.
White Moons are intended for use in both residential and public buildings. The smaller lamps in the collection are ideal for private individuals. For example, the suspended lamp is great for the dining room, particularly since the porcelain complements the crockery. The porcelain spheres can be individually adjusted, so it is always possible to achieve high quality and warm light – even on the wall.
Larger models (3x3, 4x4, 4x5) and custom lamps are perfect for more prestigious settings, such as expansive family homes, cafés and restaurants. In particular, they offer plenty of scope for individually extendable structures in public buildings. White Moons can therefore be precisely adapted to the building's interior architecture.
Projects of the lighting family