The Dione family reflects all our craftsmanship. Precise rings that can be easily moved around each other, as well as high-quality materials and surfaces. The idea dates back to the 1970s, when we used rings fitted with light bulbs to realize large-scale installations that are still in use today at Bayer or Vorwerk. The production of Dione requires the many years of experience of our skilled craftsmen.
Materials
stainless steel and copper
Energy class
Suitable for bulbs of the energy efficiency class A ++ to E
Technical specifications
18 x socket E14
incl. LED filament 4W
72W / 6480 Im
Ø 550 mm
pendulum length 3 m
weight 5 kg
dimming type 4*
Further information
Hints and further possibilities for dimming can be found in the PDF.
Projects of the lighting family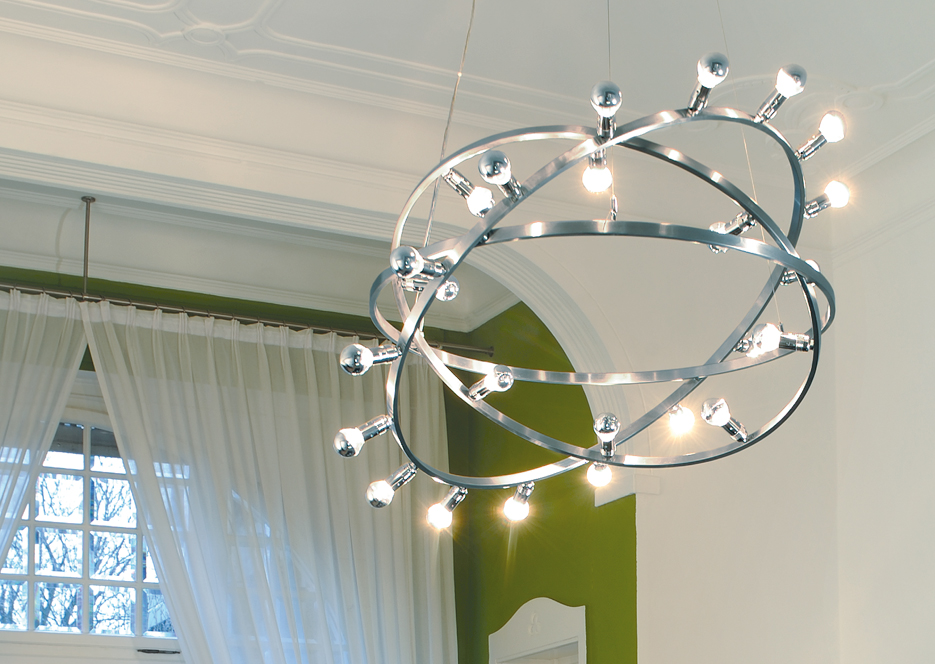 Hotel, Bad Godesberg
Dione – the perfect solution for representative rooms.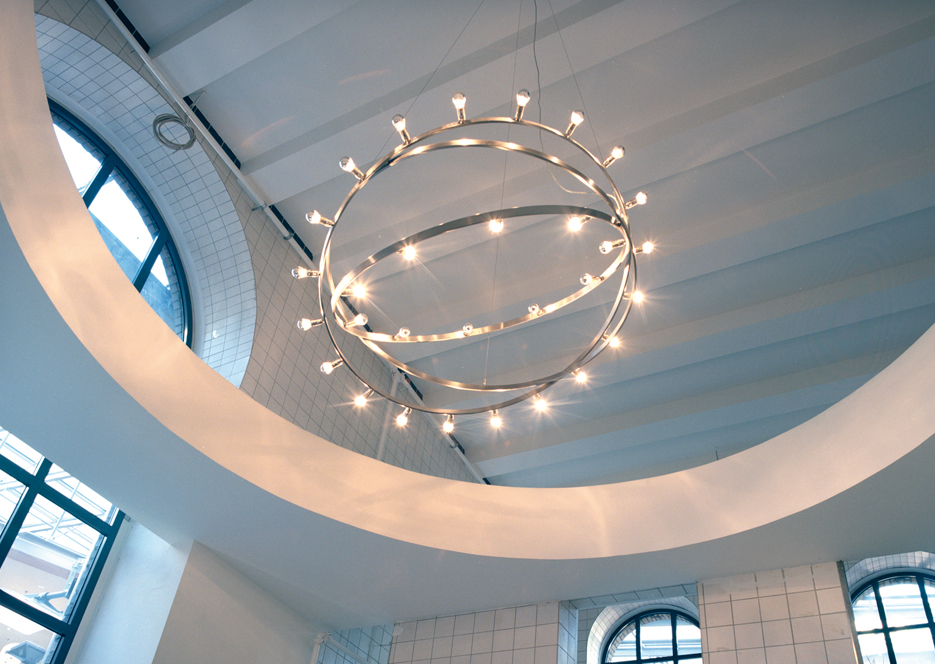 Shopping center, Brühl
Dione creates an exquisite shopping flair.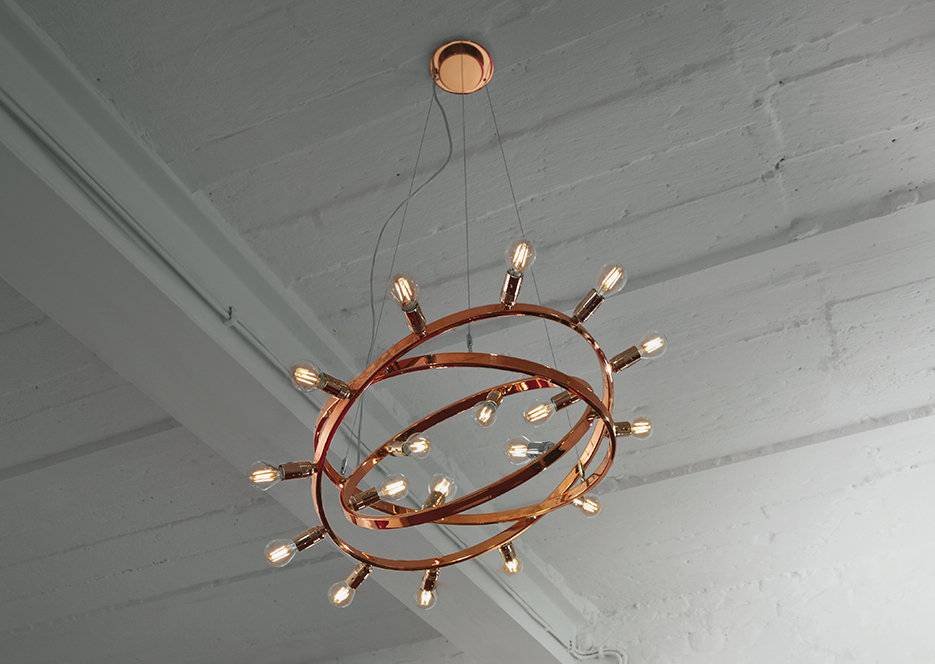 Loft apartment, Duesseldorf
Dione – a moving light object for glamorous rooms.